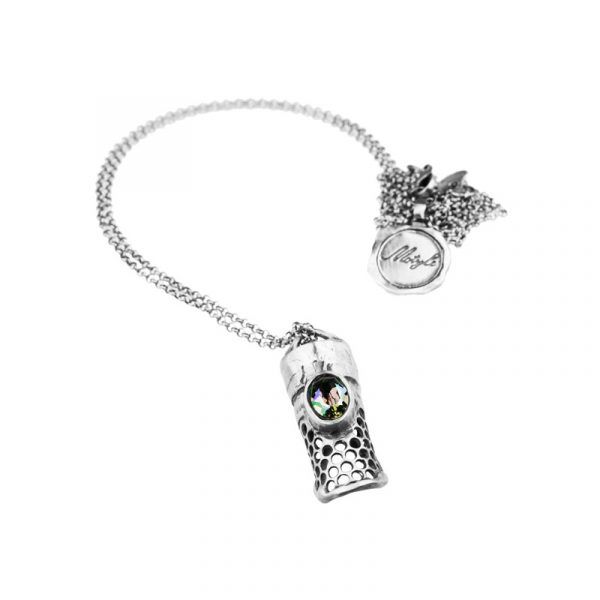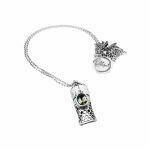 Necklace from the Star Dust collection M2380
479 zł
Description
The Motyle jewellery STAR DUST collection is a unique combination of delicacy of crystals, natural stones and rawness of silver. The star motif is used in a simple and delicate way, the stellar texture is reflected on the silver coating creating an amazing and cosmic atmosphere. Monochromatic colours and unique jewellery design come together in perfect symbiosis to create beautiful everyday looks.
The handmade necklace was designed in the Motyle jewellery studio with the greatest attention to detail. The unique design is a combination of a charm with an interesting shape and a crystal sparkling in different colours. The original techniques of finishing silver made it possible to highlight the texture of silver, its rawness, softness and unusual unique form. The subtle necklace is perfect for everyday looks. The small charm looks beautiful on both the full length chain and the shorter one.
Completion date: up to 7 business days. Jewelry is delivered by a courier company UPS. Shipping cost from PLN 24. Orders worth over PLN 450 in Poland are sent at our expense.