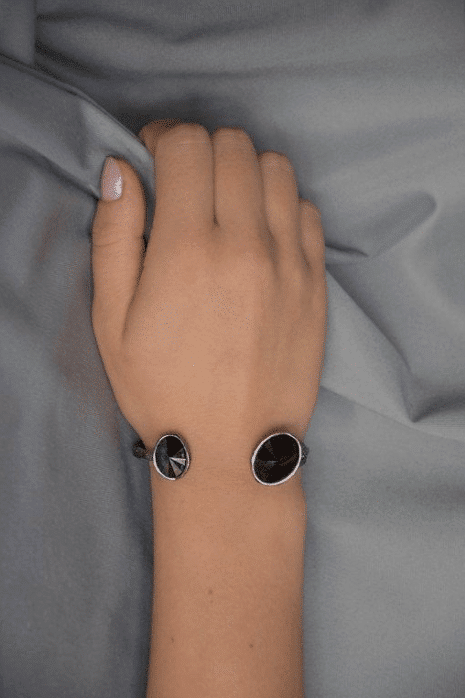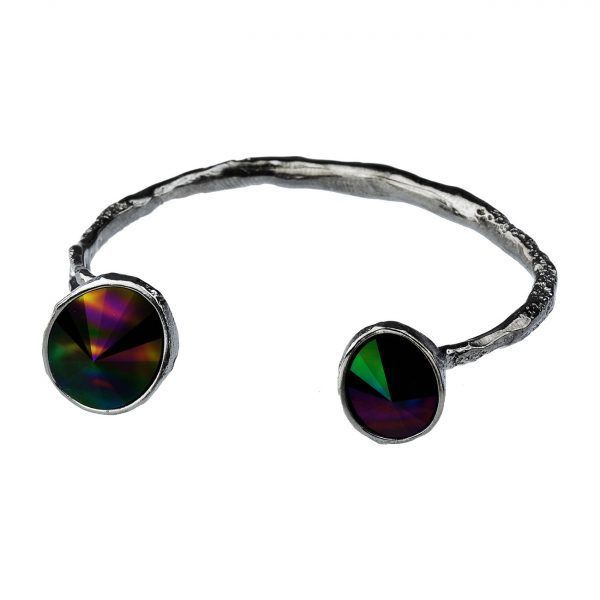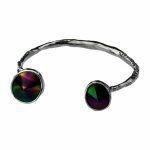 Bracelet from the Selene collection MR3582
739 zł
Description
Selenite is one of the gemstones whose power is associated with the Greek goddess Selene, patron of the moon.
This stone has become an inspiration for the jewellery collection. Since it is quite brittle and dissolves in water, its structure has been reproduced in silver in the form of realistically imprinted shapes.
The unique, rigid bracelet is handmade in our Motyle jewellery studio. The composition of two crystals arranged on the opposite sides combined with the interesting texture of silver perfectly reflects the lunar character of the collection.
The original design of the bracelet and monochromatic, timeless colours are an ideal addition to feminine, everyday outfits.
Completion date: up to 7 business days. Jewelry is delivered by a courier company UPS. Shipping cost from PLN 24. Orders worth over PLN 450 in Poland are sent at our expense.