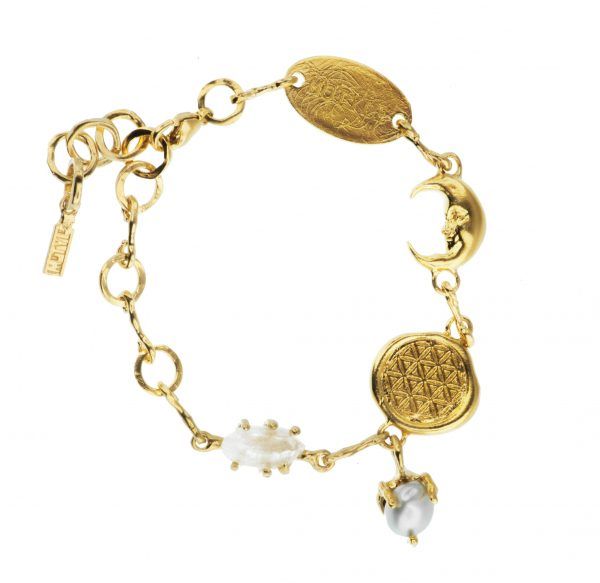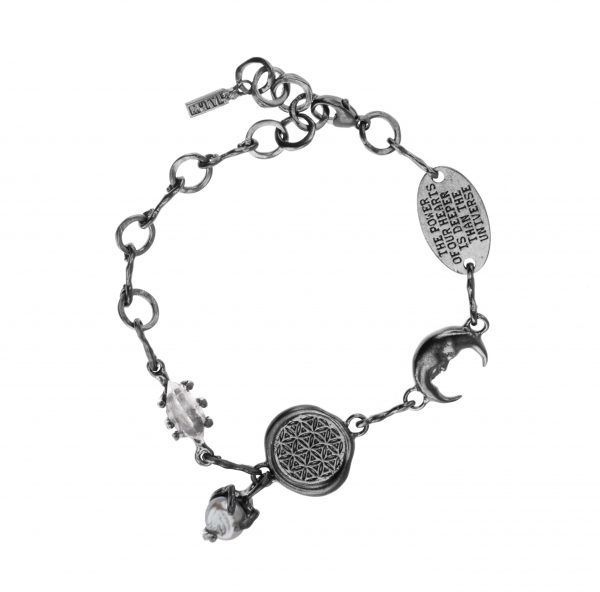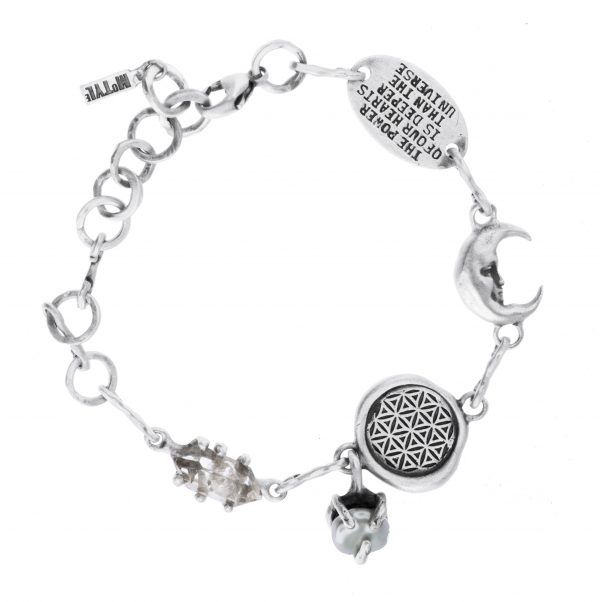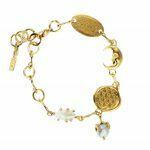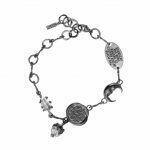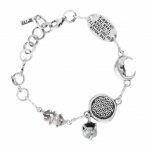 Bracelet from the Star People collection MG3595
609 zł – 729 zł
Description
The Star People jewellery collection is a symbol of the awakening of our intuition to create a common reality with a sense of inner security and unity with the common consciousness around us.
The unique silver bracelet was designed and handmade in our Motyle studio.
The magnificent bracelet hides symbolic silver elements, that is: a graphic representation of the flower of life, the matrix of creation, a socket with a Herkimer diamond of extraordinary properties, a natural pearl in a delicate setting and a silver plate with an engraved message: "The power of our hearts is deeper than the universe"
The delicate bracelet delights with its diversity and unique symbolism of the elements.
The unique natural Herkimer diamond has special properties. The ancient witch doctors recognised that it harboured particularly intense healing and purifying powers. It is able to release the body from emotional tension and stress. It is one of the most effective stones for clearing the aura and chakras of negative energies.
Each piece of the Herkimer diamond is unique.
The ordered bracelet may slightly differ from the one in the picture.
The length of the bracelet can be freely adjusted.
Completion date: up to 7 business days. Jewelry is delivered by a courier company UPS. Shipping cost from PLN 24. Orders worth over PLN 450 in Poland are sent at our expense.